About Lasting Impact, Inc.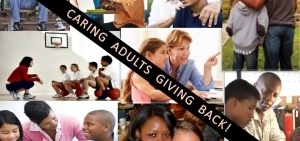 The welfare of today's youth is more important than ever.  Our youth face many challenges and obstacles. They need caring adults to provide tools for life (spiritual, educational, and social) and opportunities that will widen their horizons.
Lasting Impact, Inc. focuses on embracing and impacting our youth.  Many small organizations that do tremendous work with youth have need of funding.  We raise funds to assist such organizations that are providing exemplary programs to help our youth succeed in today's world.
OUR MISSION IS TO RAISE FUNDS TO SUPPORT SPIRITUAL, SOCIAL, EMOTIONAL AND EDUCATIONAL OPPORTUNITIES FOR YOUTH.
Lasting Impact is dedicated to caring for metro Detroit area youth by supporting positive development in their lives, families and communities.  We believe all kids deserve to feel safe, healthy and ready to learn.
Our Work

Lasting Impact, Inc. is a 501(c)(3) tax-exempt nonprofit charitable organization. Our purpose is to raise funds to support spiritual, social, emotional and educational opportunities for youth.

The above will be accomplished in the following ways:

Hosting fundraisers to benefit/support small, little known, organizations that are doing exemplary work with our youth.
Partnering with businesses, organizations, and individuals who are concerned about the future and success of our youth.

Look for our future events and please partner with us.

 
TEAM MEMBERS
Delcene Hughley
Marvis Johnson
Kisha Martin
Mishael Raiford
Sherry Short
Lois Tyler